The Helping Foundation Australia promotes the good work and projects of Charitable Organisations helping poor Cambodians out of poverty.
The following Organisations (NGOs) have been subject to detailed review to ensure they maintain the highest level of financial integrity and are committed to helping the Cambodian poor. We have been working closely with almost all these Organisations for over ten years.
The Helping Foundation Australia also organises self-funded Volunteer tours to Cambodia for donors to help build houses and to visit these projects to see firsthand the excellent work that is being done on shoestring budgets and the amazing impact it can have in helping the poor out of poverty.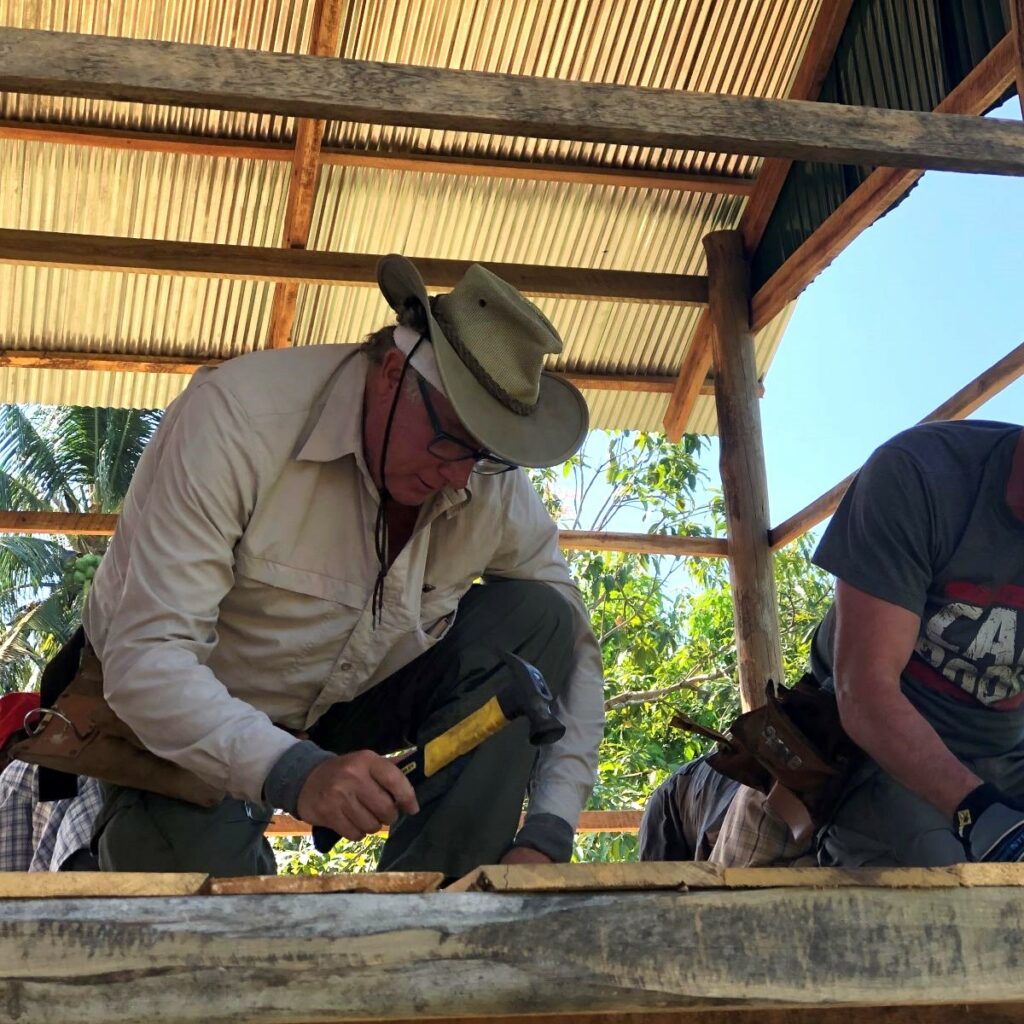 GIVING FAMILIES A SAFE PLACE TO LIVE
Volunteer Building Cambodia
Volunteer Building Cambodia is an NGO that works with volunteers to build houses, toilets, and water wells for poor rural Cambodian families.
Eight out of ten Cambodians live in rural Cambodia. Rural housing in Cambodia is often fragile structures that offer little protection from the elements. During the rainy season, houses are often flooded and limited possessions are lost. Parents often get sick and cannot work. In Cambodia, If you do not work you do not earn. Children need to fossick for food for the family, so they have no time to attend school.
Having a sturdy house not only provides shelter and security, but parents are also healthier, possession are not lost to floods, and children in weatherproof housing are ten times more likely to attend school and are on a path to better employment and a better life.
The Helping Foundation Australia has built over 1,000 houses for poor rural Cambodians since 2008.
GIVING FAMILIES A PATHWAY OUT OF POVERTY
COWS 4 CAMBODIA
Cows for Cambodia is an NGO that loans pregnant cows to poor rural Cambodians who get to keep the new calf and as a result, can grow their own small herd.
In Cambodia, a pregnant cow can sell for the equivalent of a year's income. Owning a small herd and producing calves annually is a very effective way of helping families help themselves out of poverty.
Raising cows is easy and inexpensive because grass feed is readily available at the roadside and mating a cow can cost as little as $US12.
The Helping Foundation Australia has provided over 200 cows to this project. Hundreds of families have been helped.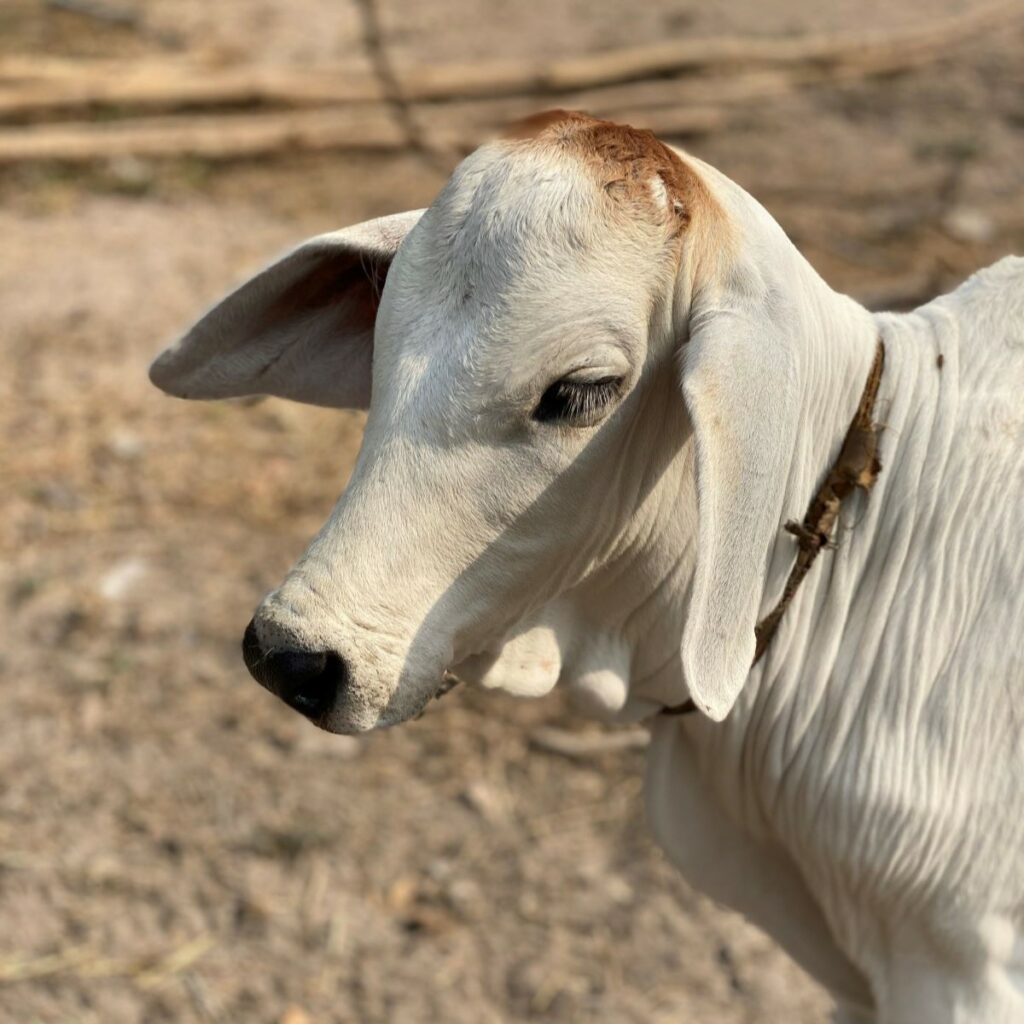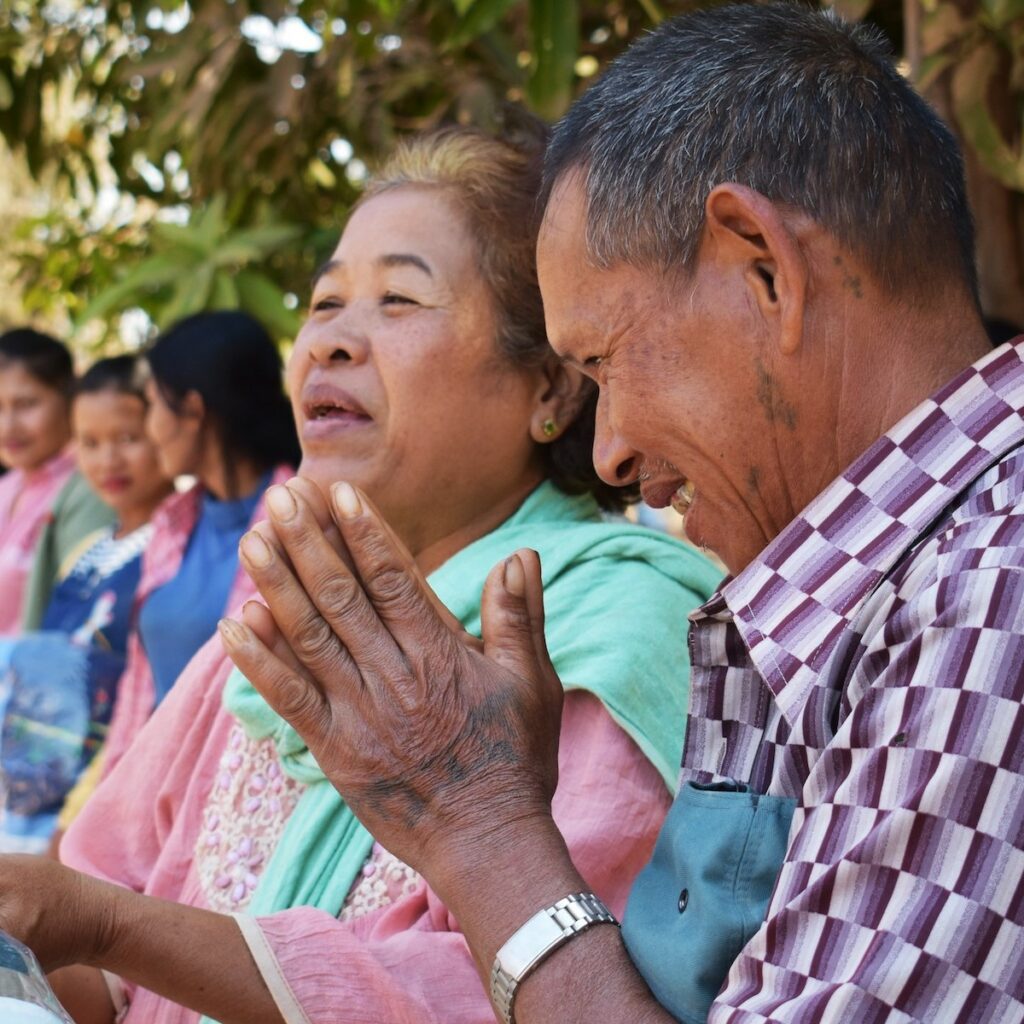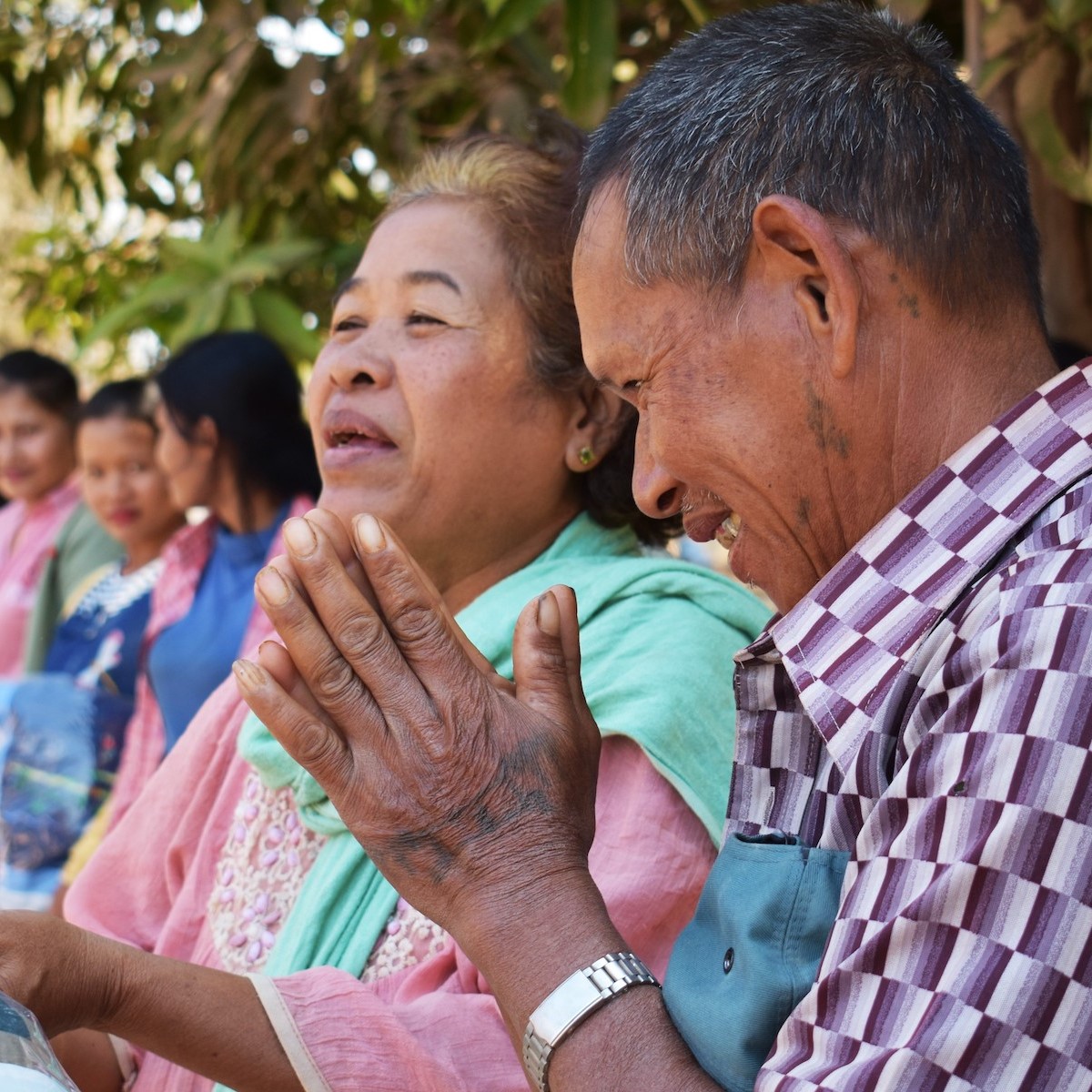 SUPPORTING FAMILIES TO BE SELF SUSTAINABLE
CAMBODIA FAMILY SUPPORT
Cambodian Family Support (CFS) is a Cambodian NGO that builds sustainable Communities, often for refugees escaping from human trafficking, and trying to rebuild their lives.
CFS has multiple programs all designed to help the poor help themselves and each other out of poverty. It encourages communities to establish self-help groups, by pooling their energy, talent, and limited funds, the members of which help each other out of poverty with the assistance and support of CFS. CFS has been operating since 2008 with support from The Helping Foundation Australia. One of its programs is Animal Bank which provides cows to families. So far over 200 cows and 200 pigs have been provided to Animal Bank through the Helping Foundation Australia. Animal Bank has helped hundreds of families out of poverty.
SUPPORTING YOUNG CAMBODIAN FAMILIES AND CHILDREN
MISSIONARIES OF CHARITY
Missionaries of Charity is a worldwide congregation of over 5,000 Nuns, founded in 1950 by Mother Teresa, dedicated to helping the poor. The sisters dedicate their lives to wholehearted and free service to the poor.
In Cambodia, the sisters dedicate their lives to caring for babies and children under 4 years whose parents have had to abandon them because of their desperate poverty.
Many of The Helping Foundation Australia volunteers have been financially supporting Missionaries of Charity since 2010.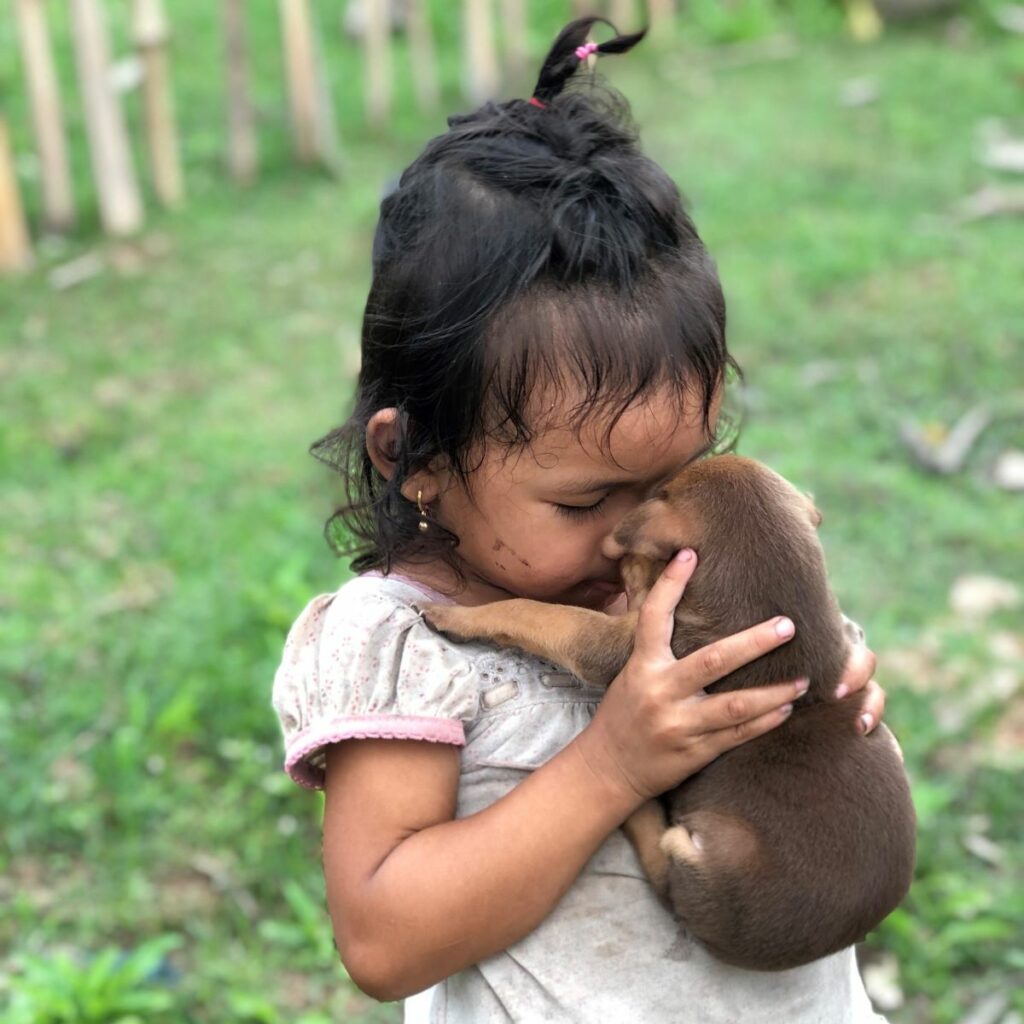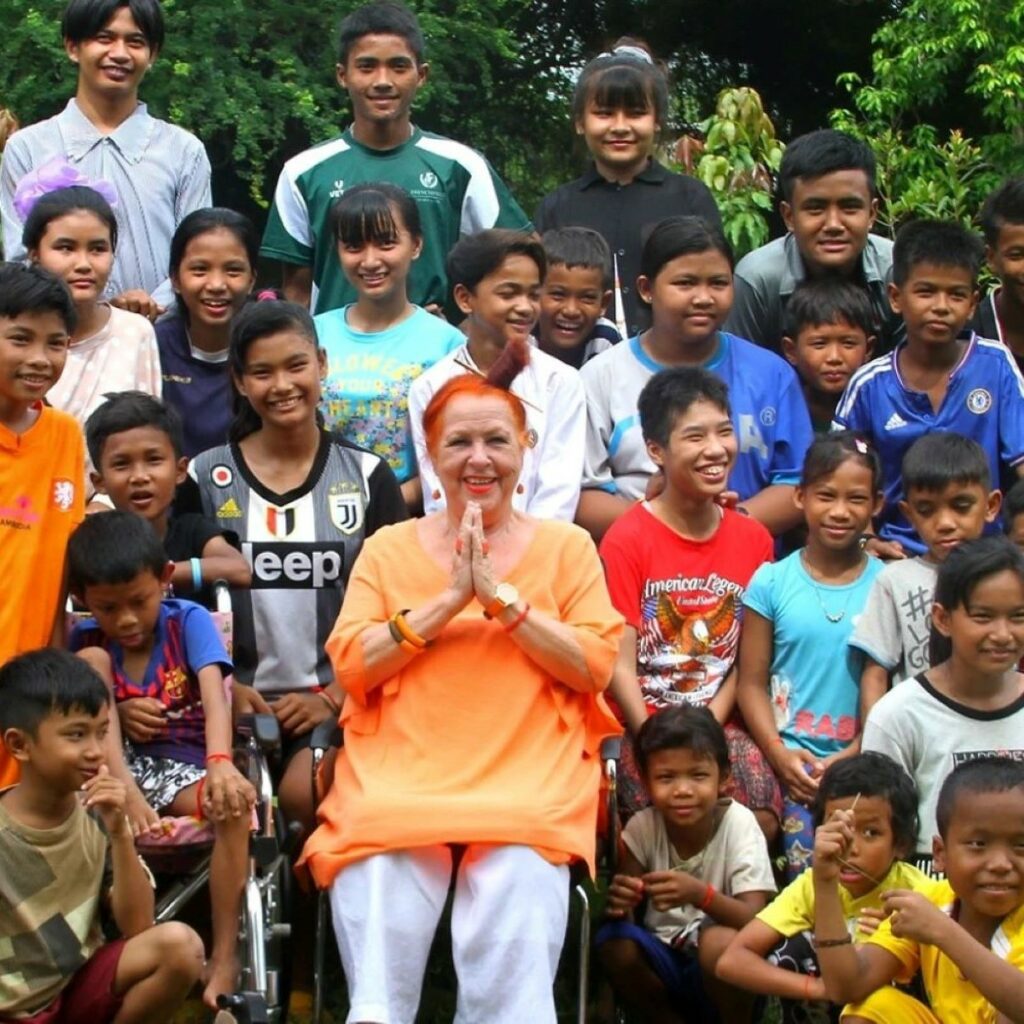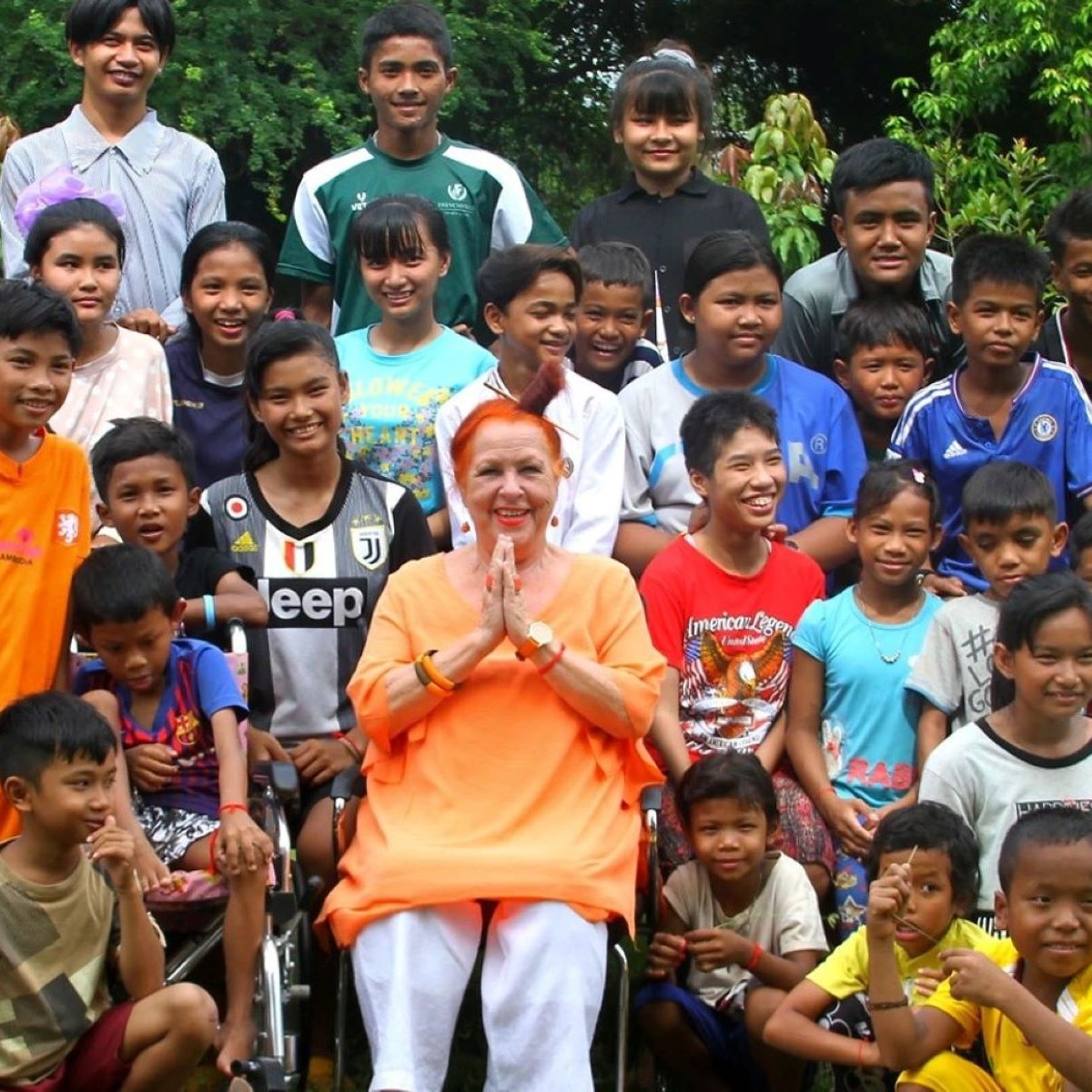 CARING FOR THE CHILDREN OF CAMBODIA
SUNRISE CAMBODIA
Is an orphanage that was established during the Cambodian civil war in the 1990s by an Australian Geraldine Cox to help some of Cambodia's most vulnerable children. Over the last 30 years, Sunrise has given a happy life and a hopeful future to hundreds of Cambodian children.
The children not only benefit from Geraldine's care and love they also receive an excellent education and the motivation to help their country grow, prosper and care for the less fortunate.
The Helping Foundation Australia volunteers have been visiting and supporting the children of Sunrise since 2010.
HELPING DISADVANTAGED CHILDREN
KROUSAR THMEY
Krousar Thmey offers a portfolio of cross-cutting programs and projects supporting over 2,000 children in their development: Child Welfare, special and inclusive Education for Deaf or Blind Children, Cultural and Artistic Development, Academic and Career Counseling, as well as Health and Hygiene. In the spirit of sustainable action, Krousar Thmey ensures that its support does not lead to any privilege, dependence or disparity in the community. Apolitical and secular, the action of Krousar Thmey has been acknowledged internationally for its impact, capacity for innovation and sustainability.