Wow! What a tour!
So many experiences and wonderful moments that the team got to experience. Just a fraction of the highlights include:
Tour of Tuol Sleng and The Killing Fields to really understand the backdrop to what shapes Cambodia today.
Visiting Sunrise Cambodia, having lunch with Geraldine, Tracey, and the children, and distributing new mattresses.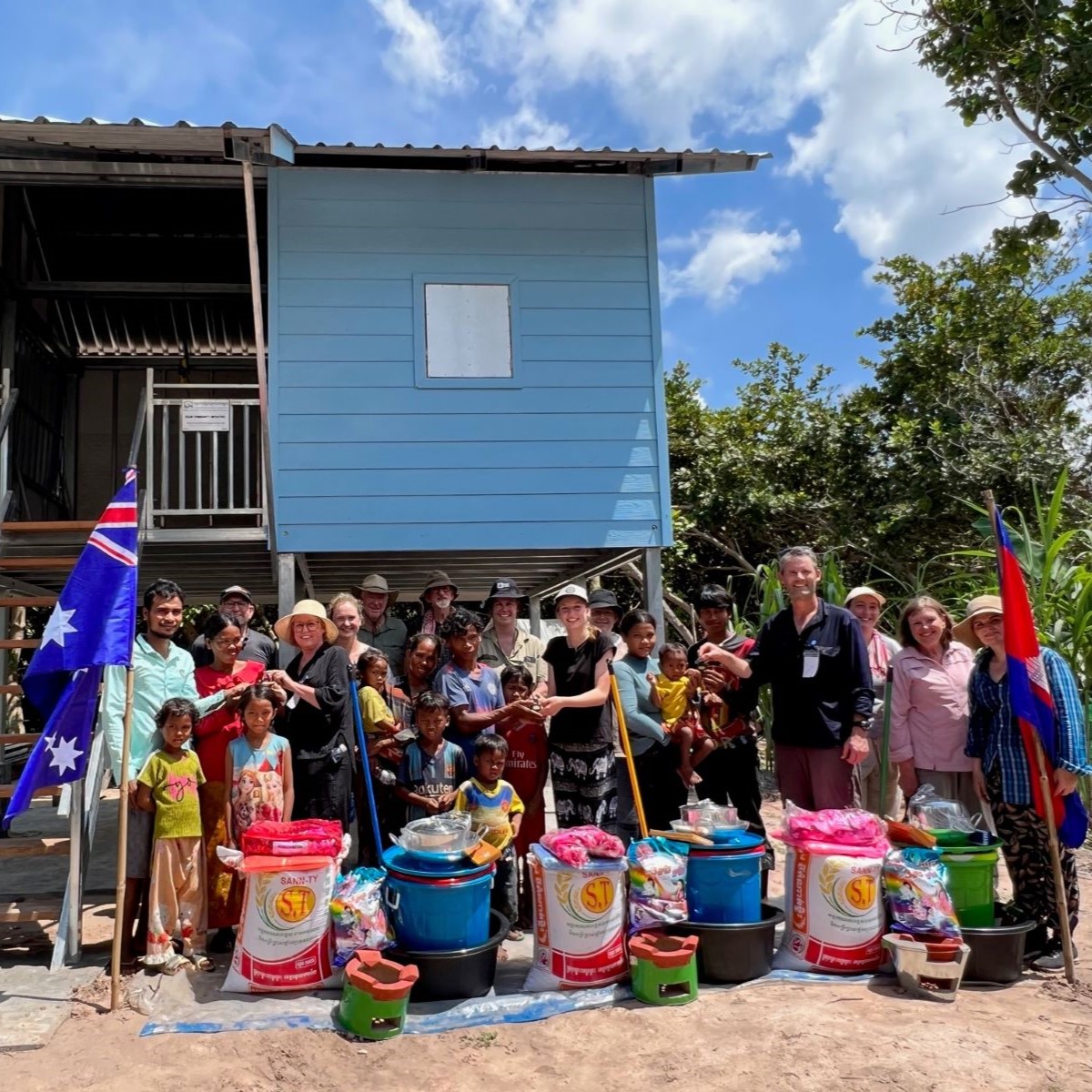 Lunch with the Kousar Thmey team and children at the long-term center and providing each child with school uniforms and learning packs.
Touring the provinces with Dr. Samnang from Cambodia Family Support and witnessing firsthand the wonderful work his organization undertakes and distributing water filters to a village.
Catching up with the Sisters of Mercy and providing funds to help support them by providing meals to the children under their care.
And finally working alongside three very deserving Cambodian families to build a new house for them.
It was great to catch up with some "old hands" who have traveled with us to Cambodia on previous trips plus meeting new friends including the Kulin Crew.
Thanks, everyone for your amazing generosity, and hope to see you on the next trip in July 2024.